Historical Group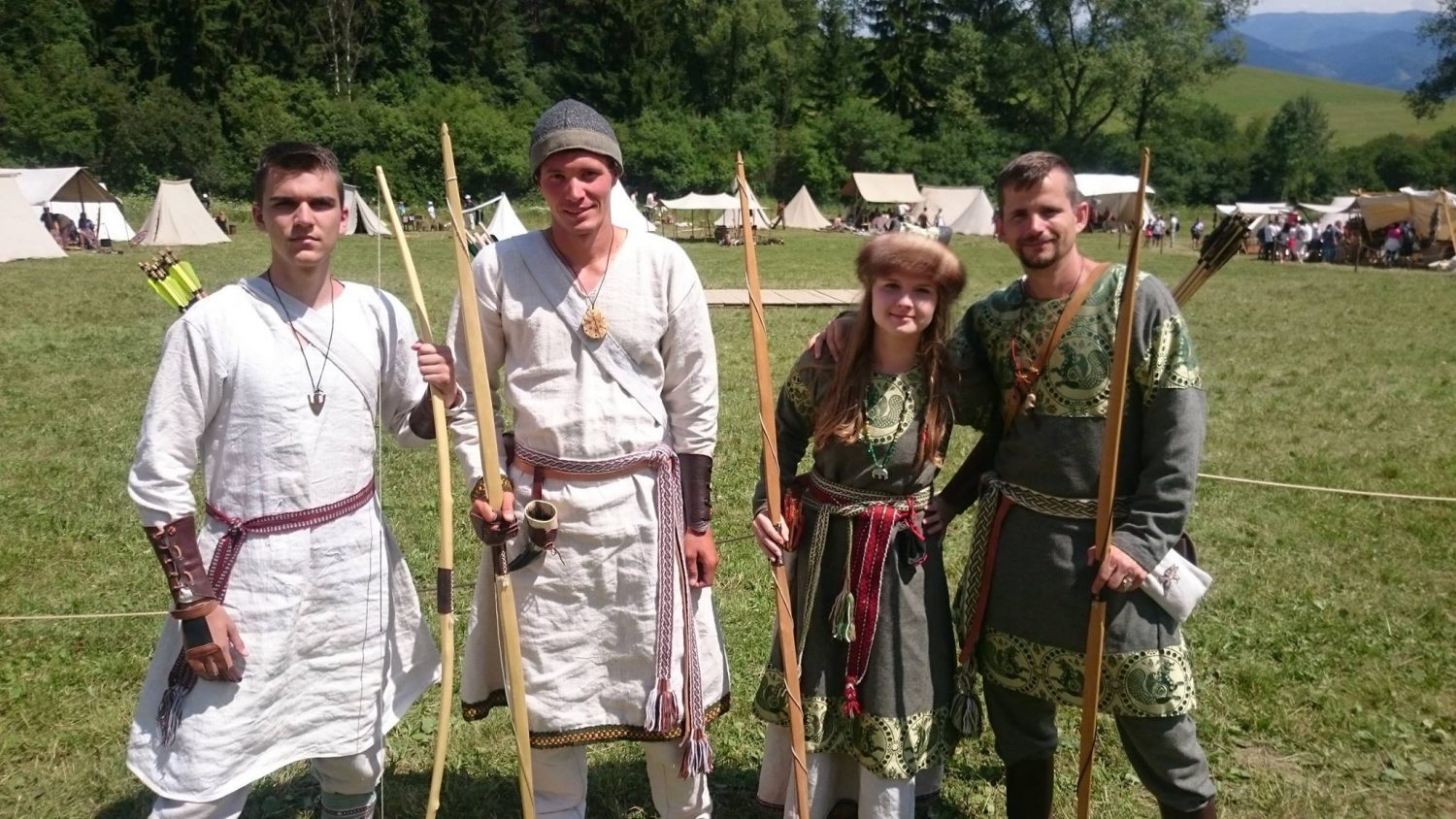 As the name of our group indicates, its primary dedication is on traditional and historical archery.
We use selfbows almost exclusively made from natural materials (wood).
We conduct so called instinctive archery, in which are not used any modern aiming or accessory means. Our bows don't have any arrow rests, shooting window and our arrows are made exclusively from natural materials (excluding glue).
Our historical dedication is on Slavs and the Great Moravian Empire (5. – 10. Cent. A.D.). This time period we follow also with our costumes, armament and equipment. Very rarely a member of our group can use a traditional bow and arrows made from modern materials and costume from different time period.
The group participate on historical tournaments, festivals and other sport – cultural events in Slovakia and abroad. We also organize such events.