Public archery range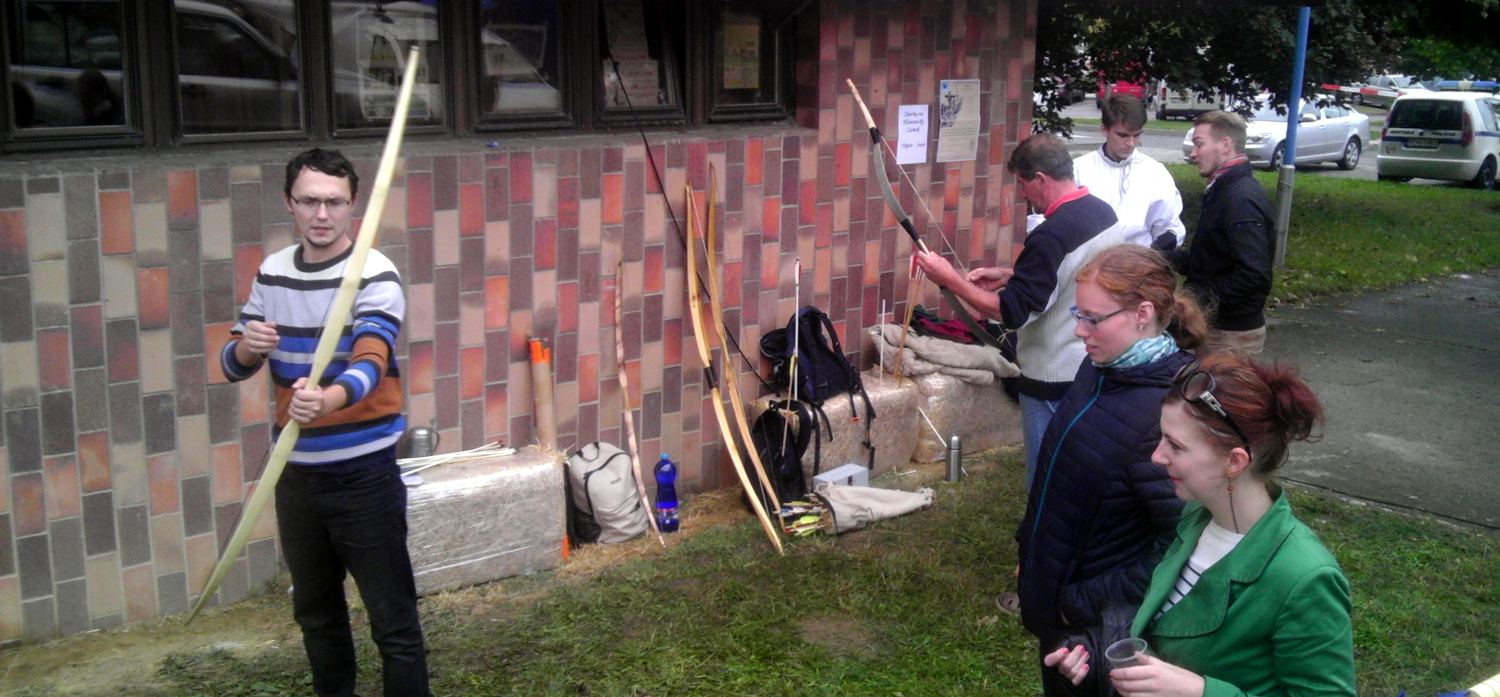 Space: min. 5×10 meters
Capacity: 20 – 60 people (per hour)
Duration: min. 4 hours
Staff: 2 – 3 archers
Indoor, outdoor (with consideration of the weather)/p>
Public archery rangeis an event, which introduce the traditional and historical archery in the simplest way to the masses. Usually it is organized on fairs, historical festivals or other events. The participants try the bow shooting under professional supervision after short and simple introduction.
The archery range is accessible to people from 3 years of age not under the influence of alcohol.
It usually includes shooting armament (bows, arrows) targets, shooting line, safety nets and decorations.