Membership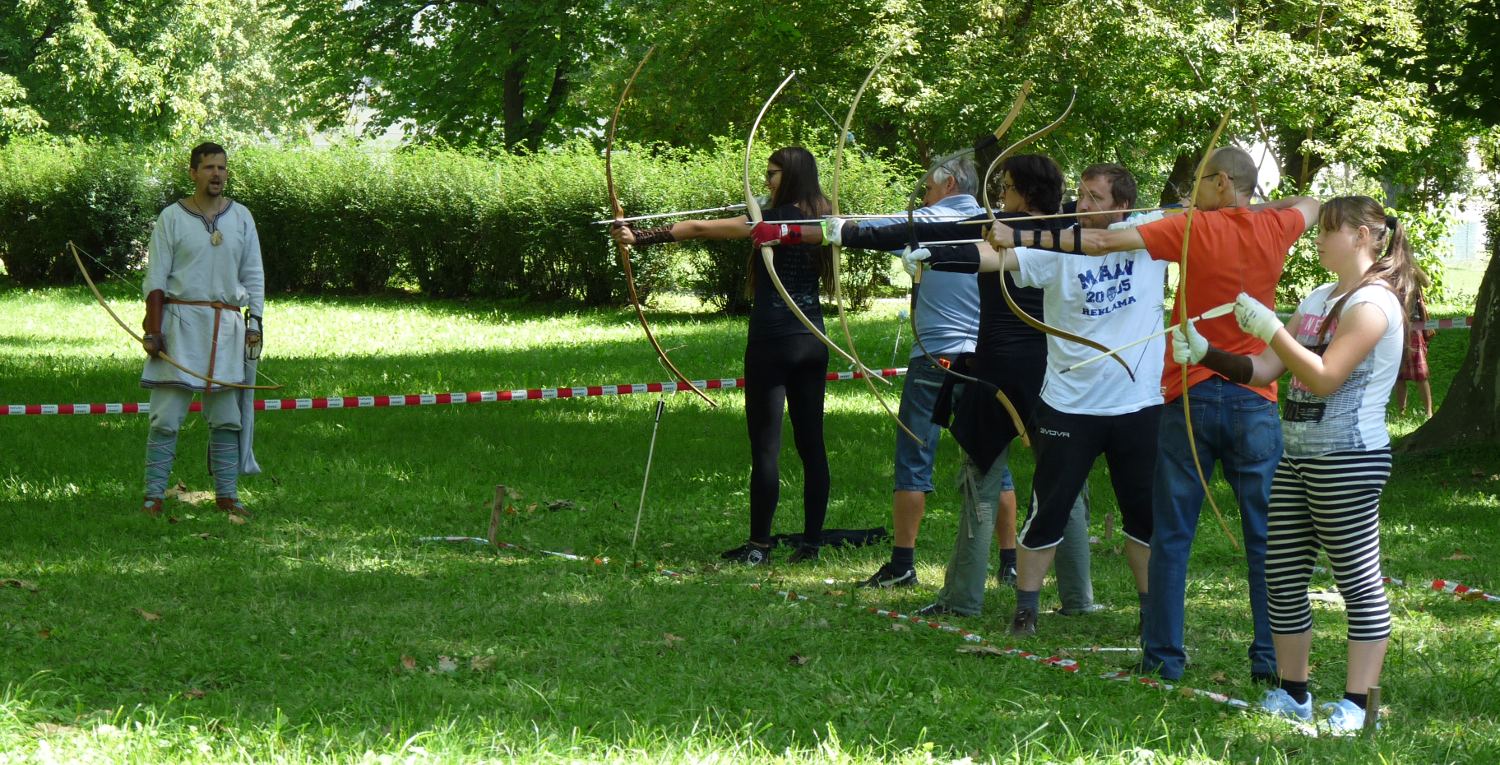 The group is always open to new people which have true interest in any kind of archery (historical, traditional, sport, hunting, Olympic, field…). To people who are ready to participate on the activities of the group, to train, work on themselves, enhance their mental and physical status, improve their capabilities, skills, invest not only time and energy, so that they will be able to represent our group on big or small tournaments and festivals in Slovakia or abroad. To spread in individual or team glory and victories its name.
Member of the group can become everyone from 8 to 99 years of age. All members are obliged to follow the Archers Code.
We train regularly whole year on several places in Hlohovec.